This Spring, Somerville Open Studios returns to the Temple of Infinite Love!
Pampi & Lore of alpoarrentao Productions and the folks of the Temple of Infinite Love are incredibly excited to invite you to:

"The Divine Masculine Comes Into Age"
our contribution to this year's Somerville Open Studios
SAVE THE DATE!
Sat May 4

* N

oon-6
@ Temple of Infinite Love
(10-min walk from Porter Sq)

We ask you to come join and celebrate what "The Divine Masculine" might mean to you.

Here are Images, Videos and Testimonials from our "Divine Feminine" event last year: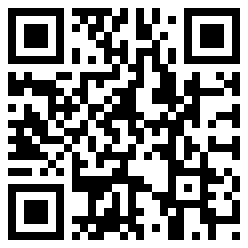 CALL FOR ART*
We urge artists to create pieces that dream up coming-of-age rituals that resist the patriarchal definition of the masculine and instead offer alternate nurturing models that support youth in celebrating and exploring their unique natures.
INTENTION
"The Divine Masculine Comes Into Age" will be a six-hour interactive visual and performance installation featuring original visual art, dance, movement, song and poetry. Artists and audiences will interpret the divine masculine to continue the dialogue from our divine feminine art event last year. In our immediate community, while we are fortunate that for years there has been an open space to honor the feminine, we acknowledge there is a need to carve a similar space for critically exploring the masculine.
As children we learn about the feminine and masculine primarily through binary gender roles but sense even then that both might exist within everyone. During puberty this polarity becomes pronounced with the concept of heteronormative sexuality. Corporate media, the primary vehicle by which patriarchy continues to propagate this gender binary, defines and privileges the "heteronormative (white) male-bodied" experience as masculine. In its contrived depiction of the masculine, it fosters no-care attitudes, distrust and fear of emotional responsibility, and the myth that adulthood is a staid and humorless state.
There is a need for affirmative community-based support systems to navigate the artificial nature of these patriarchal social constructs. Young people need guidance to honor how the masculine and feminine manifest in themselves as they negotiate not only a patriarchal structure but also the myth of invincibility and agelessness.
FEATURED VISUAL ARTIST
Pampi
FOOD AND DRINK
Please bring food and drink to share. Theme-based original recipes encouraged!
RSVP
CALL OUT for Original Performance-Based Art
(dance/movement, songs, poems, readings, performance)
Interpret How the Divine Masculine Comes into Age >> Propose Affirmative Nurturing Coming-of-Age Rituals for our Youth
*INTERESTED in Submitting?
Write a short 5 sentence description of what you are considering doing and gear/set-up needs. DEADLINE Friday Mar 8. We will select the performance-based art and inform you by Wed Mar 20.
We encourage everyone interested to submit a piece. Should you want to work in a group, contact the folks you want to work with and get together!
Please SPREAD THE WORD!!
THANK YOU!
Hosts: Pampi & Lore, Josh, Phil, Dolly, Manoj, Nick, Trevor